Home » Fishing Industry News, Onshore Fishing Jobs
Alaskan Fishing & Seafood Industry Work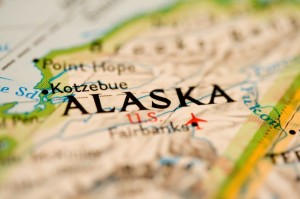 Are you interested in working in the Alaska fishing industry?  If you are a hard worker and enjoy a little bit of adventure, then a job in Alaska's fishing and processing industry may be perfect for you. The fishing industry offers the potential to earn great money in short periods of time.  The Alaska fishing industry also has numerous fishing seasons, so you may be able to pick the period of time you desire to work.  For many years, college students have been going up to Alaska for the summer salmon fishing seasons to earn money to help pay for college. But, there are also good opportunities to work other times of the year.  Learn more about working in Alaska on AlaskaFishingJobsNetwork!
The Alaska Seafood Industry represents perhaps one of the largest opportunities for people to find work in Alaska. The industry itself is one of the largest hiring forces in terms of available jobs each year, with over 65,000 people working for the industry. With both seasonal and year-round jobs available these opportunities reflect an industry that makes billions in revenue. The largest independent or private employer in Alaska is its fishing industry with sales to the United States as well as abroad coming in at over $11 billion dollars annually. For an example of the amount of fish shipped out of Alaska each year, 45% of the fish caught is shipped to Japan, where it fetches high prices because of its high quality. Another 38% is shipped to the lower 48 (as they say in Alaskan lingo) where it is enjoyed year round by the millions who consume it.
As you might imagine with such a large industry and with so many jobs filled each year as a result of high demand, there is quite a lot to be done to ensure the world receives its fresh Alaskan fish and seafood. Of the people employed by the fishing industry each year, approximately 57% of the jobs are filled by people who are not residents of Alaska. This is largely due to the incredible number of seasonal jobs that people travel long distances in order to occupy. With such a strong demand for work during certain parts of the year, the Alaskan fishing industry becomes one of the best places to earn good money in just a few months. If the fishing's strong, and the fish prices high, a nice paycheck might be earned.
The salmon season is one of the most well-known and popular seasons in which to work, taking place mainly in the summer months. With the season running from mid-May to late October, college students and others seeking seasonal work find Alaska to be one of the best opportunities for travel and money.
Before heading off to Alaska with your bags packed and an eager bank account, there are more than a few things to consider. Having as much knowledge about this complicated and intricate industry will help you understand the work available and realities behind working the fishing season in Alaska. Many people consider it one of the best experiences of their lives and relish the long hours and hard work. Others, slightly less prepared, find the work too demanding. Without understanding the demands of the season and with no understanding of how the fishing regions and fisheries in Alaska differ, these people have a hard and frustrating time finding good work.
A job during the fishing season in Alaska, aside from being an excellent opportunity to make some serious cash, offers far more. The beautiful scenery of the Alaskan wilderness has been captured in adventure and outdoor novels for centuries. And while working the boats and the fishing season may be slightly less adventurous than Jack London's famous tales, it certainly affords you the opportunity to see some incredible countryside and to mold some Alaskan stories all your own.