Home » Alaska Job Alerts, Featured, Fishing Industry News, Getting a Job!
Best Alaska Commercial Fishing Towns for Work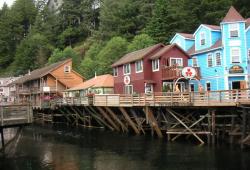 Here is a list of our top ten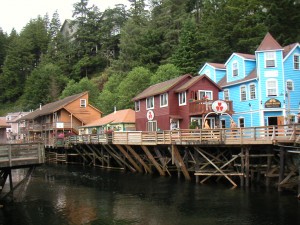 Alaska towns to work in:
In Southeast Alaska we think the best places to work are:
Petersburg, Sitka, and Ketchikan. Also, the city of Juneau is Alaska's capital city. While it's not the best place to find seafood industry work, there are many jobs in hospitality and tourism during the summer months! All in all, the towns of Southeast Alaska are meccas for summer workers. One nice thing about the region is that you can travel between towns using the Alaska Marine Highway System (ferry) or you can fly ($).
On the Kenai Peninsula and Prince William Sound region the best places to work in the seafood industry include:
Kenai, Homer, Seward, Cordova, and Valdez. These towns can be accessed in a variety of ways. You can drive to Homer, Kenai, and Seward from Anchorage. You can take the Alaska ferry to Cordova and Valdez. Like Juneau, in Southeast, the cool-as-heck town of Homer is not the best place to find 'commercial seafood' jobs. However, the charter fishing industry is big here and it's a tourism hotspot during the months of May through September.
Another great place to work in the seafood industry? Try Kodiak. Unlike most of the towns mentioned so far, Kodiak is a year-round seafood town. There is a summer salmon harvesting and processing period on Kodiak Island, but the industry here is much more comprehensive. Processing facilities here typically seek year-round workers.
Finally…we absolutely love Naknek in Bristol Bay. It's a place to go for summer harvesting and processing jobs early in summer. The huge sockeye salmon fishery usually begins in mid- to late-June and ends by mid-July. Many seasonal seafood workers leave here in July, flying to areas in the south to finish out the season. Naknek is very remote!
Tags: job strategy, onshore jobs